Axa Climate is a subsidiary of the AXA group specializing in adaptation to climate change. It supports, insures, advises and trains companies in the face of environmental challenges by transforming their extractive models into regenerative ecosystems.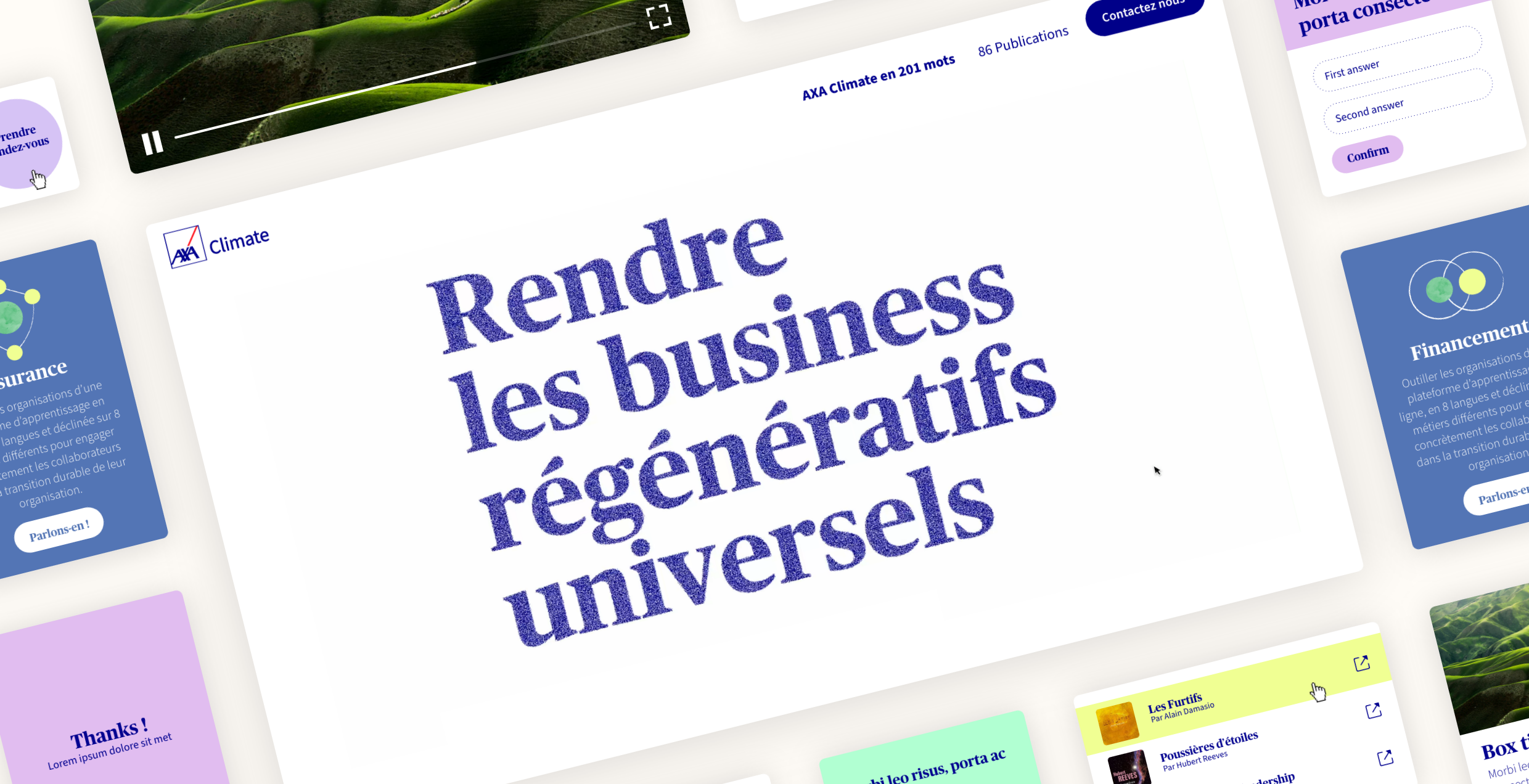 Day 01
Benchmark et brainstorming
Day 04
Artistic direction
Conception
AXA Climate is a unique organization, both within the AXA Group and among the predominantly extractive ecosystem of a majority of companies. AXA Climate has a clear and radical mission: to make regenerative businesses universal. It is the only message that matters, the only message that needs to be broadcast. So we didn't design a site, we wrote a letter, 256 words directly addressed to the entire AXA Climate ecosystem.

UX/UI
In order to enrich the experience of reading this letter, we have created interaction areas revealing additional content, so in the rollover are deployed modals referring to articles, books, a contact form, detailed information on the services offered.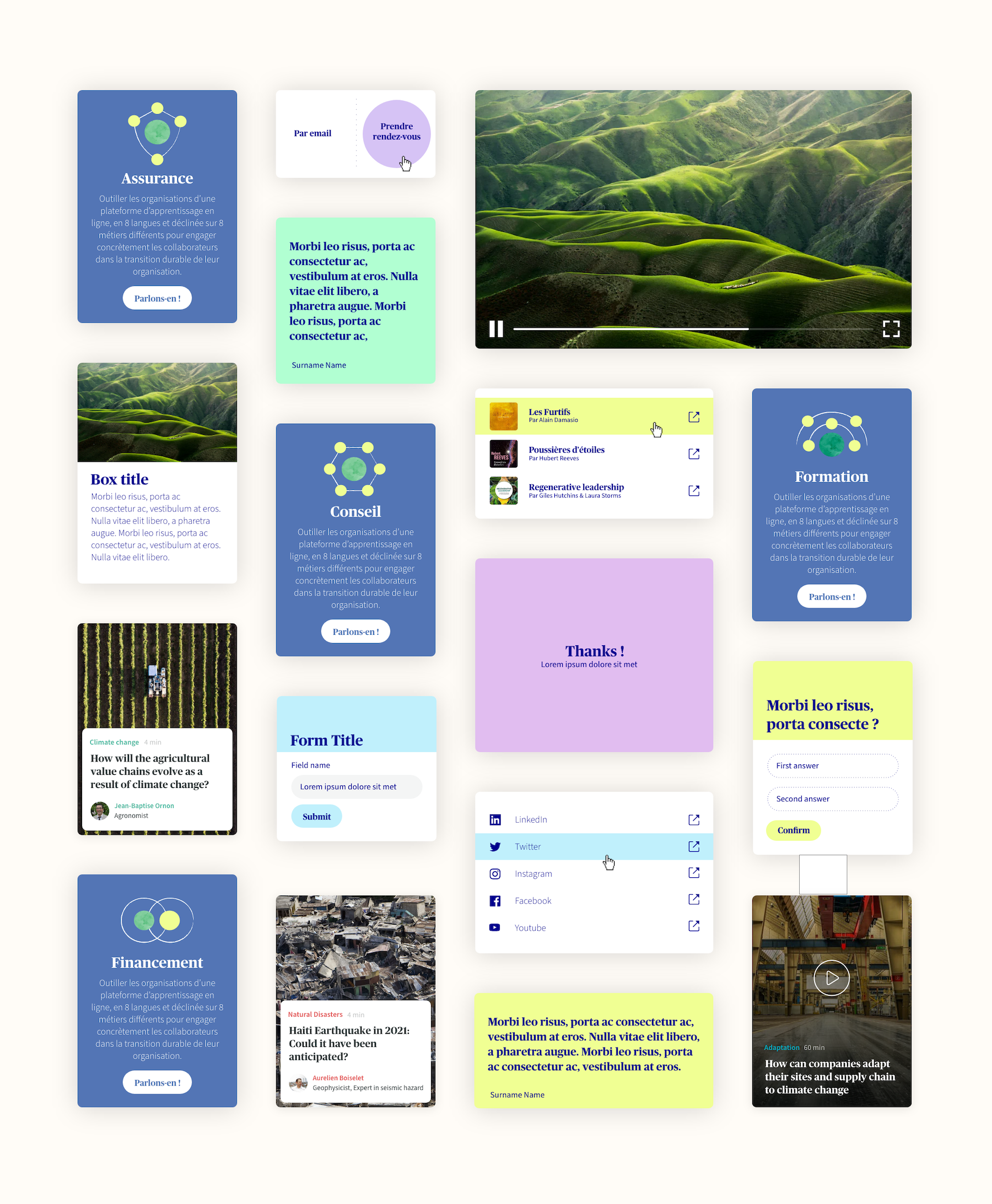 Ensemble, en 5 jours, donnons un visage à votre projet !
Ensemble, en 5 jours, donnons un visage à votre projet !