We all like to get things done.
Fllow is Marie and Sebastian. But depending on the project, it could be Joanne, Ludovic, Rija, Mathias, Anna, Pierre, Clara, Bonnie, Sandra, Mickaël, Aurelien or Fred too…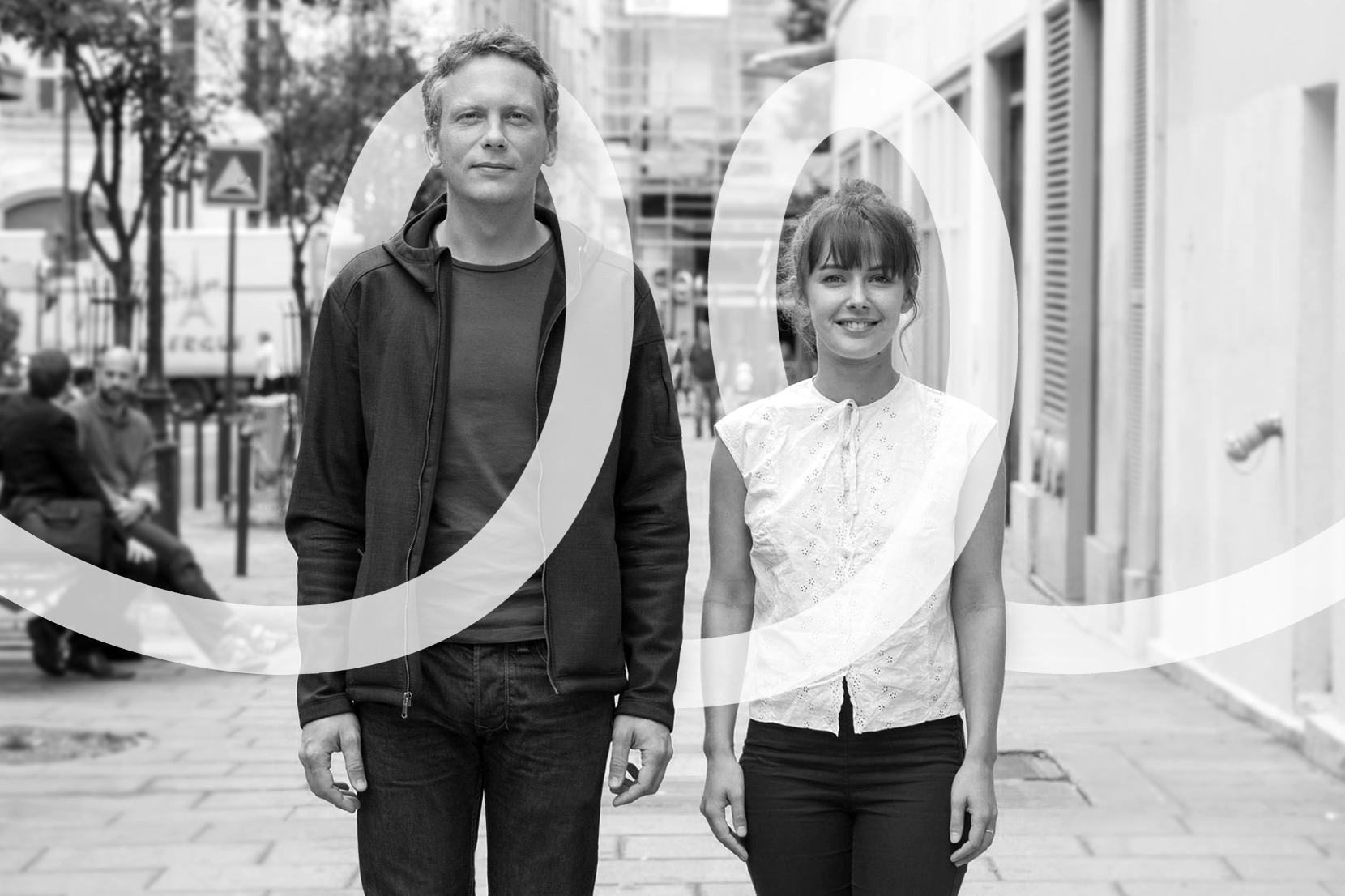 The essence of our job is to give birth to ideas and inspire the creative spirit in everyone, to build teams and guide them to solutions. That's exactly what our creative experiences have in common: the search for the Flow. That state where nothing is too great to be accomplished, where everything is so exciting that you consecrate yourself to it totally. We wanted to find a way to reach it in all of our projects and invite our clients too. We created Fllow.
Co-founder of the Fullsix Group in 1997, Sébastien built and directed the company's digital creative teams in France, Italy and the UK. In 2009, he participated in the creation and development of Zee Agency, a digital communication agency that grew from 4 to 40 staff in 8 years. He has worked with a wide variety of clients in both the luxury and FMCG sectors.
Marie cut her teeth at Zee Agency where she also worked with Google Zoo (between 2014 and 2016). With this experience under her belt, she helped define a new creative identity for the agency that attracted several new clients including Reflets de France, Audika, Guerlain, Cloudy Bay (LVMH), and Fiat Motor Village.
Always together, always in 5 days
Fllow is also a network of experts that we invite to our workshops to benefit from their specific know-how. They can pop-in during our workshops or accompany you following our intervention.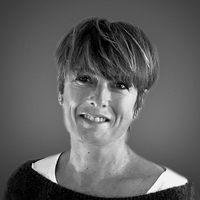 Joanne Epstein
brand language
Originally from Liverpool, our Brand Language specialist has been supporting major brands in their editorial strategies for many years.
A seasoned workshop practitioner, Joanne intervenes both on brand platform topics and editorial strategies.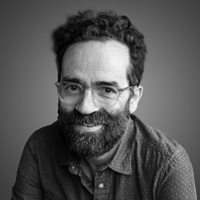 Ludovic Ténart
Ideation
Former Creative Director of FullSIX, TBWA Interactive, Tequila, Protéines and Havas Paris, Ludovic needs no introduction.
Ludovic accompanies us on pure advertising topics but is also an expert in interactive user experiences.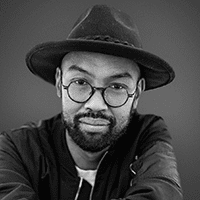 Rija Goldscheider
Brand strategy & Communication
Former Brand Strategist at Google, Rija is the special correspondent of our partner WDNR, an ecosystem of agencies looking to create and deploy positive impact businesses.
Rija intervenes when we think, with our clients, about the impact of their ideas on the world.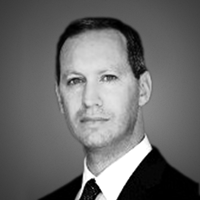 Mathias Ulmann
Strategic Planning
Gratuated from Sciences Po, leading politicians and athletes' inspired pen, advertiser, Mathias is an alchemist of ideas and words
Mathias lends us a hand for topics requiring deep strategic planning and on team-coaching topics.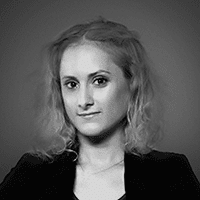 Anna Gangloff
Social media
Co-founder of social media agency Foxy, Anna Gangloff is an trained anthropologist and has woven her journey between agencies and advertisers.
We share some of our workshops with Anna and her team to support our clients in the development and monitoring of social media plans.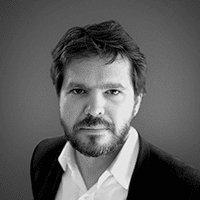 Pierre Abruzzini
Video production
Founder of Isegoria, an audiovisual production studio specializing in brand content.
Isegoria knows how to offer creative solutions adapted to the constraints of our clients and naturally strives to pursue a relationship of exchange and co-creation.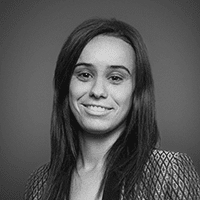 Clara Toussaint
Intellectual property
Partner Lawyer at Branquart & Toussaint, Clara is our intellectual and industrial property expert.
Clara helps our clients in the search for prior trademarks and similarities, and takes care of the filing and protection of their brands.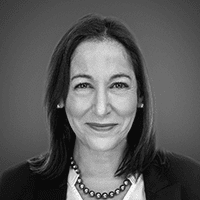 Bonnie Ravina
Go-to-market
Founder of Full Circle in Philadelphia, Bonnie helps tech companies accelerate their go-to-market strategy intelligently and efficiently.
Bonnie enriches our reflection with insights on a larger scale and accompanies our clients in their international development projects.
Sandra Laberenne
Press Relations
Founder of Meiji Communication agency, after 9 years as Customer Director at Point Virgule, Sandra intervenes on press relations topics.
Her expertise allows us to validate or develop, during the workshops, the differentiating points of the strategies and messages that emerged.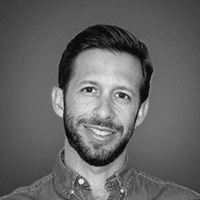 Mickaël Solal
Strategic and Operational Mktg
After 10 years at Orange, Toei Animation & TF1, Michaël heads Nouvoz Consulting, a digital marketing consulting agency.
Michaël supports our clients facing intrapreneurial problems by accompanying them on the definition of their business model.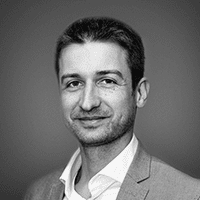 Aurelien Debacq
PROCESSES AND BUSINESS MODELS
Aurélien is co-founder of AlloHouston, a consulting and development agency specialized in transforming processes and business models.
With Aurélien, no need for specifications! His team speaks the operational language of our clients and helps us find the right organizational and technical solutions.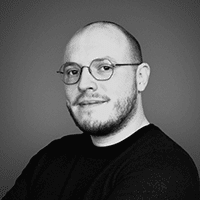 Fred Paterne
Web/AR/VR development
Marketing manager and then creator of his own graphic studio, Fred created the development agency Agarta in 2018.
Agarta is our swiss knife when it comes to technical and feasibility topics. Thanks to their intervention, we can, if necessary, technically validate the decisions taken during the workshops.
Contact us and become a creative flow expert!
Contact us and become a creative flow expert!