BeeBoss is the leading marketplace for businesses and the self-employed. Its members generate extra revenue, while brands can create and test new services.
Branding, UX, Communication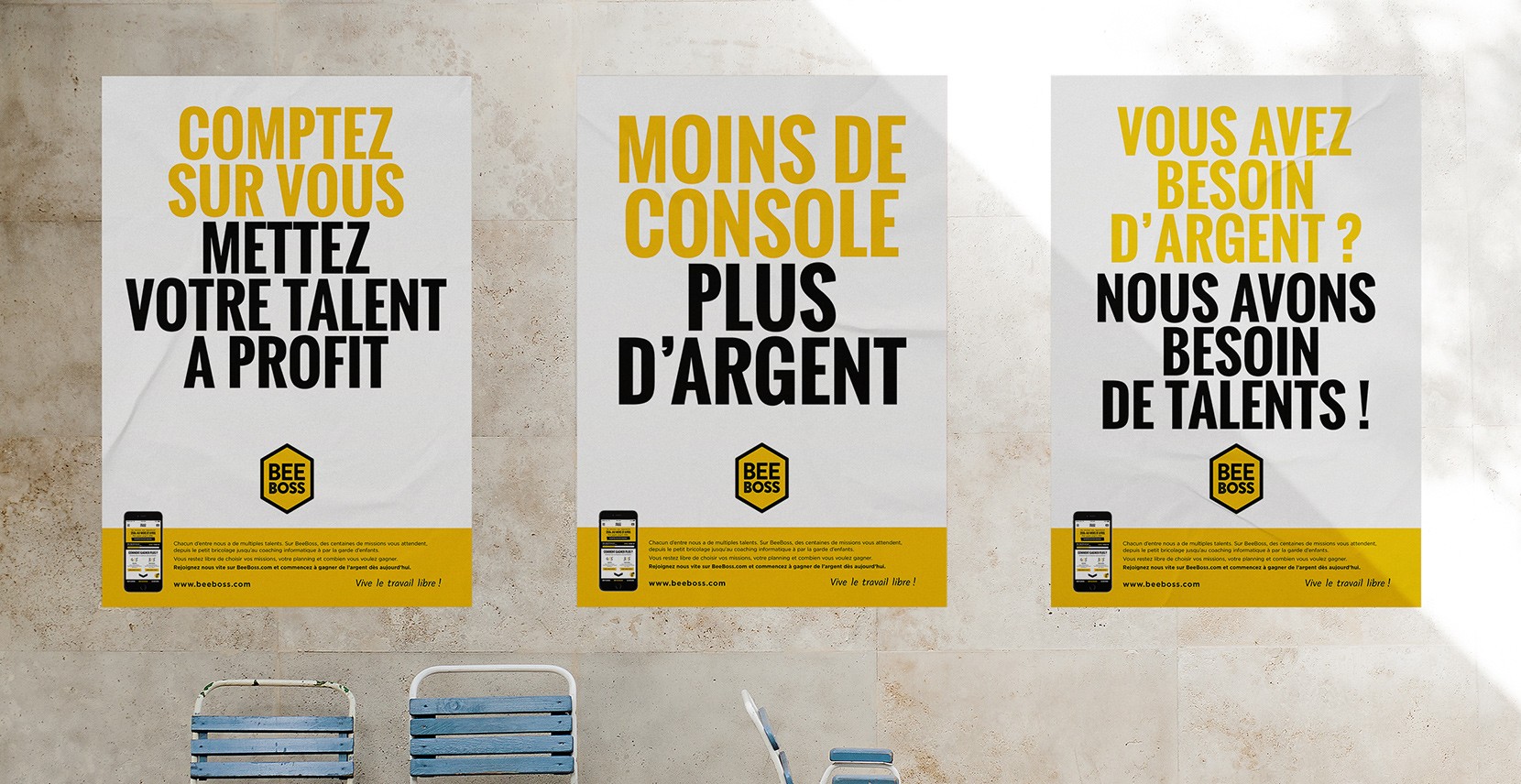 Workshop 01
Logo, Brand Book, Social Media and Advertising
Workshop 02
UX, Graphic design, Website and App Prototyping
BeeBoss
With its strong stance and modular identity, Beeboss's purpose is to federate, protect and offer work to the self-employed. Beeboss stands for pride in being your own boss. The brand wanted to express its societal role, its commitment to freelance work, and its capacity to adapt to the needs of both its partners and members.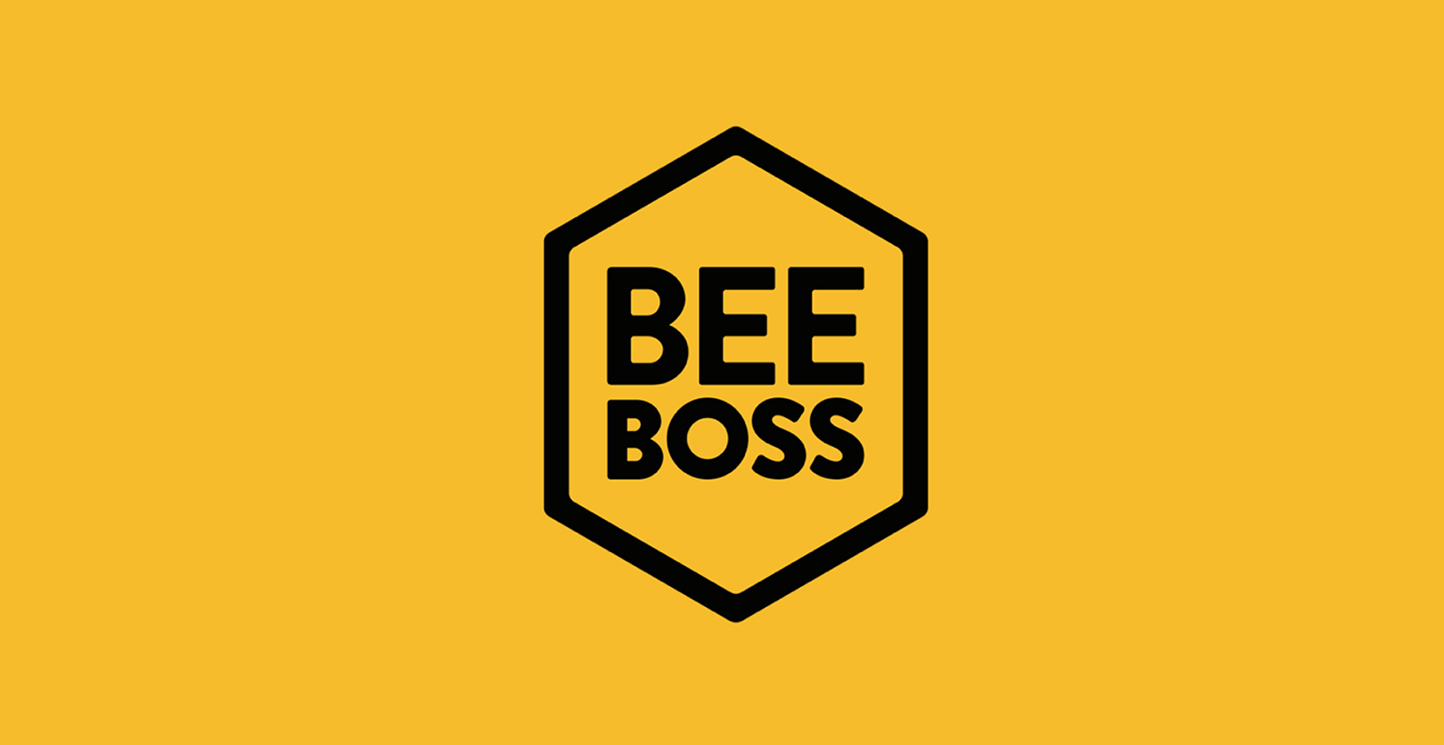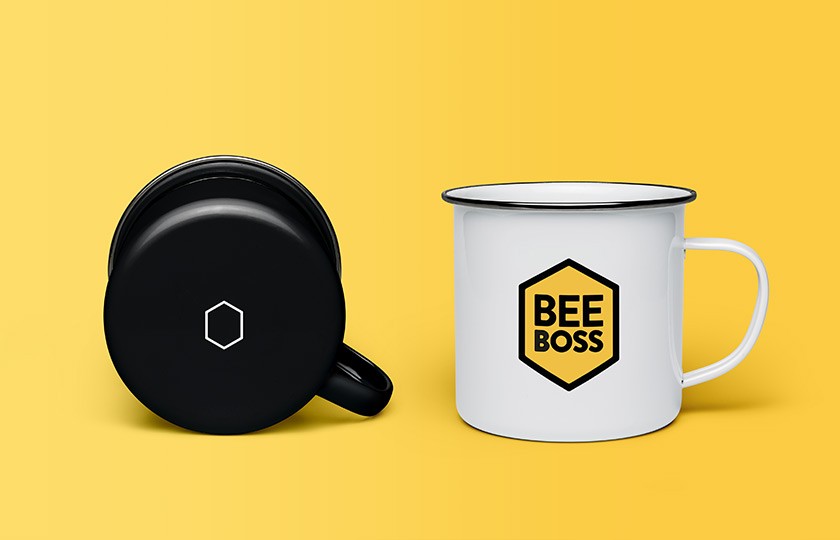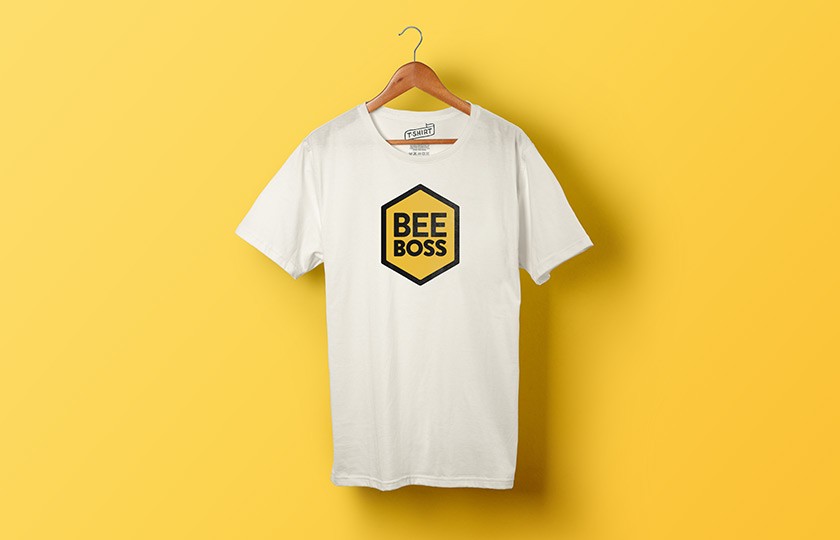 User Experience
We focused on 3 key notions to offer a relevant experience to users:

Efficiency
As this application is used daily, it has to be ergonomic, instinctive and efficient, and include a minimum number of interactions per action.

Motivation
We used video game codes (stats, rewards, challenges...) to keep the user stimulated and inspired.

Reliability
As the service deals with the crucial factor of money, the interface had to present information clearly and precisely to build trust with the user.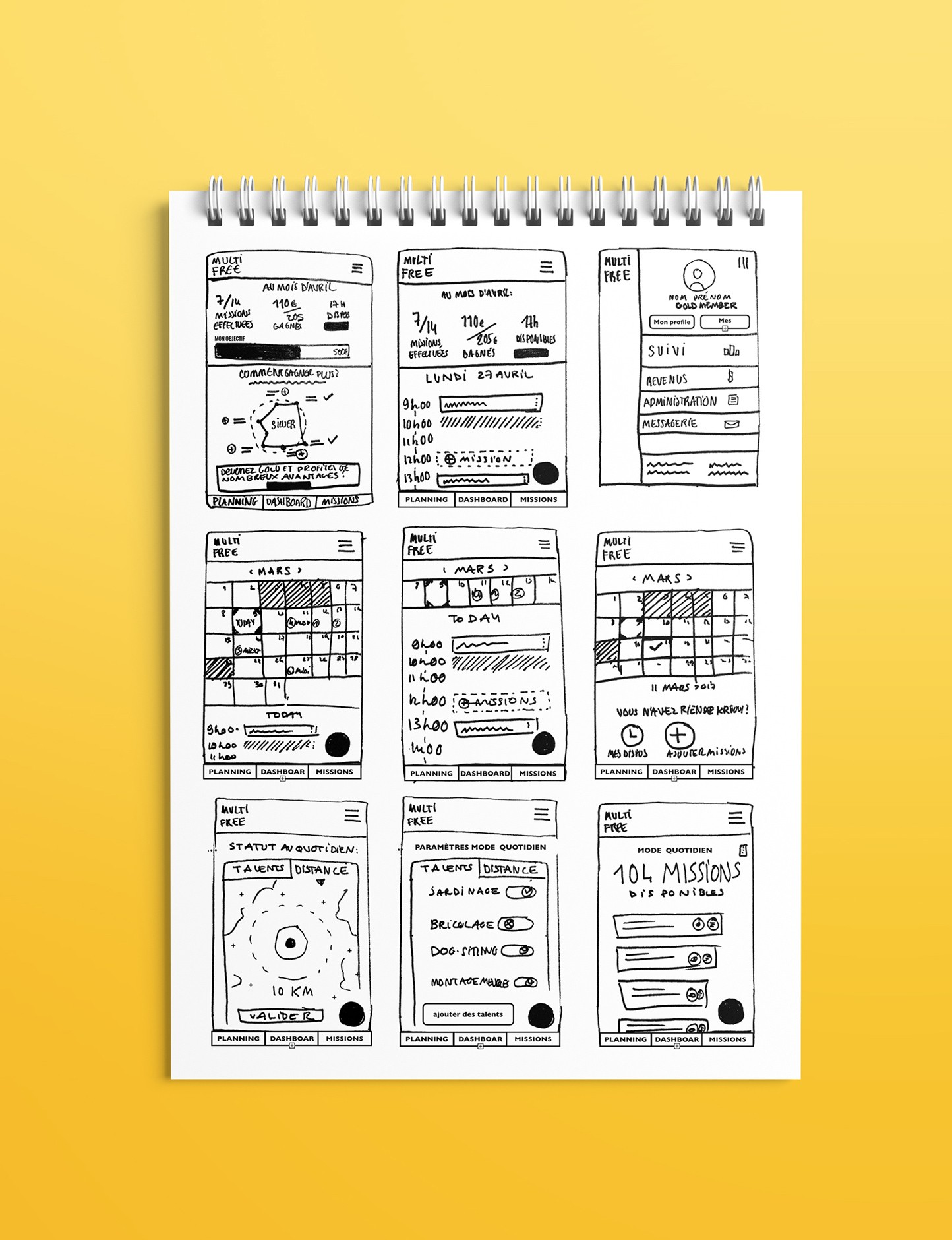 Web & Application design
Above all, the BeeBoss creative challenge was to differentiate the zones of brand expression and the user action zones. We created a set of coherent design codes so that users know exactly where to look for information and where to take action.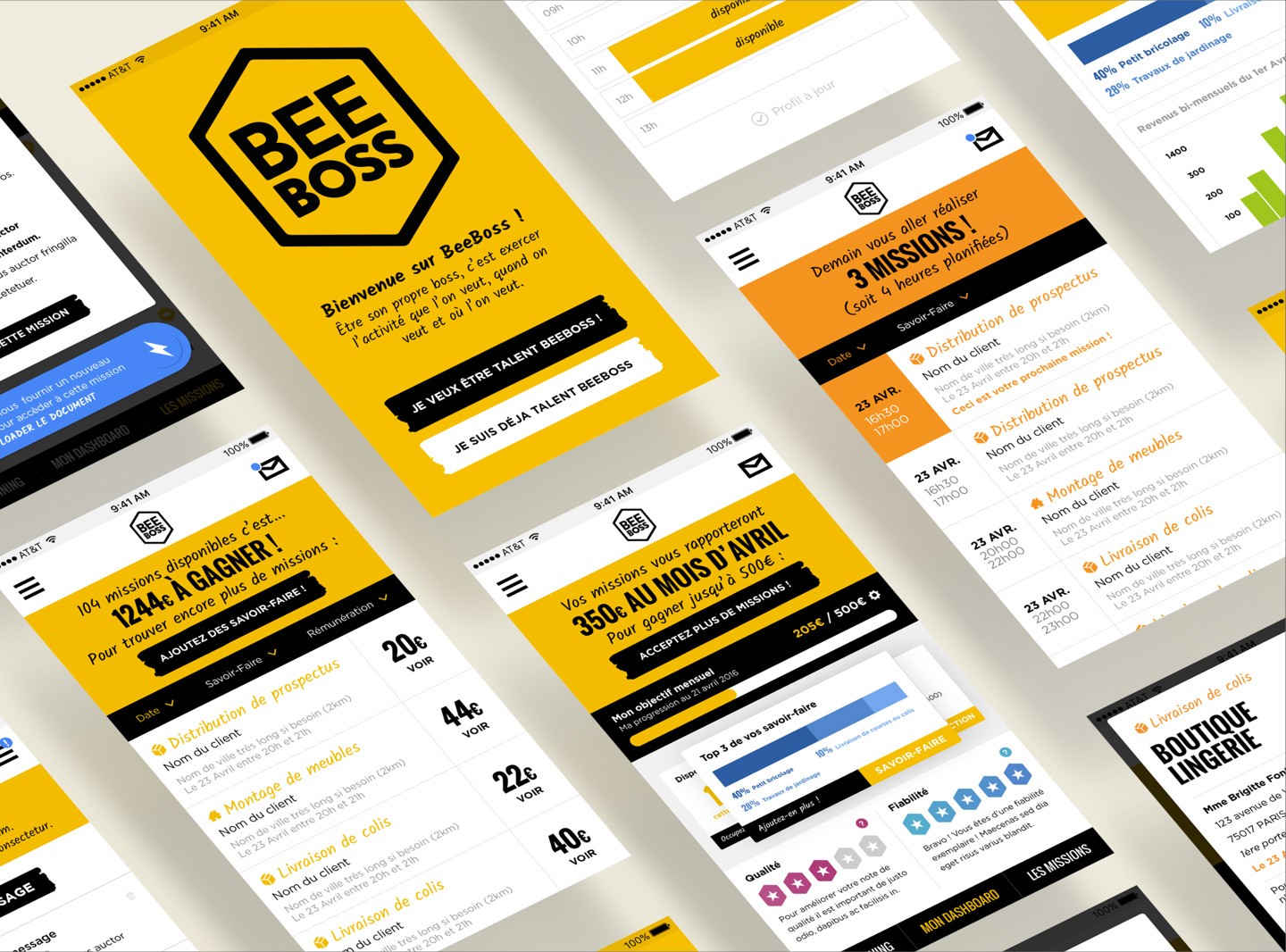 Functional zones
All the user action zones were designed in a pure, minimalist way, with white backgrounds and sans serif fonts for legibility and ease-of-use. The focus is on the action that users can take, with zero distraction.

Editorial zones
The zones where BeeBoss advises, motivates and provides feedback to its members are highly codified. Their role is to inspire the user to take action in order to improve and get more jobs, and so they had to be very compelling.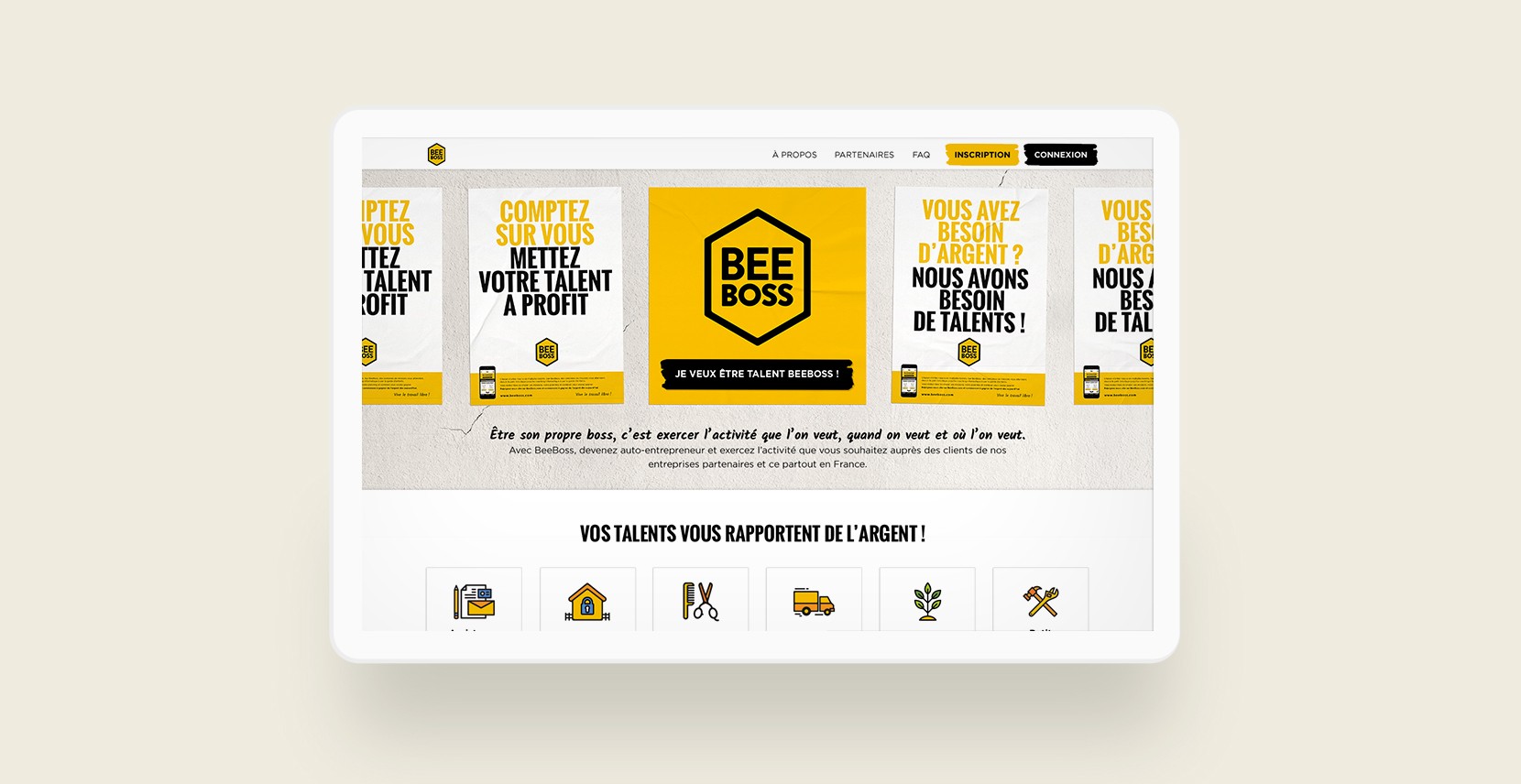 Recruitment campaign
Here, the idea was to communicate the real benefit of the platform: "BeeBoss is the best way to make the most of your talent and your time". To meet this goal, we designed an activist-style campaign with a series of strong, simple messages.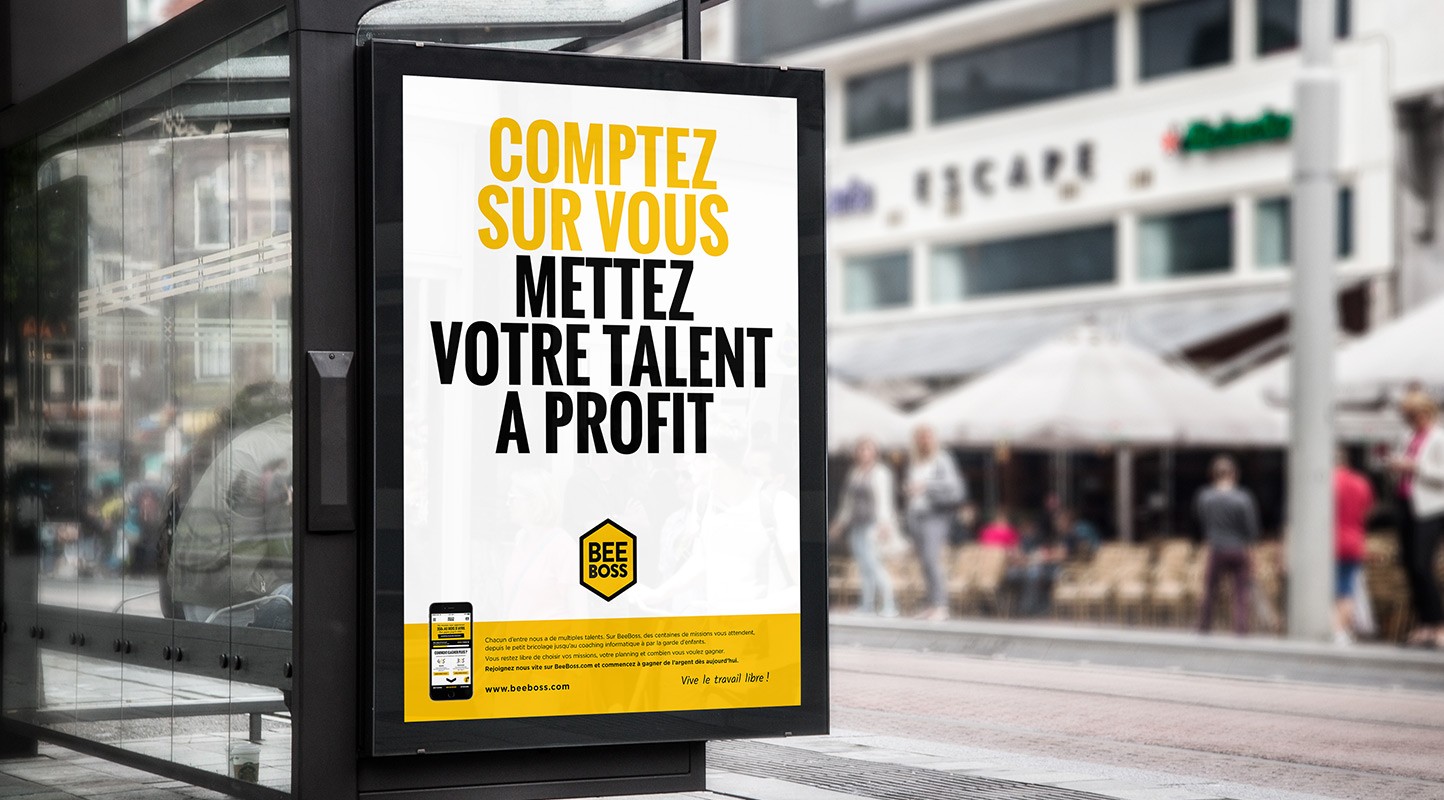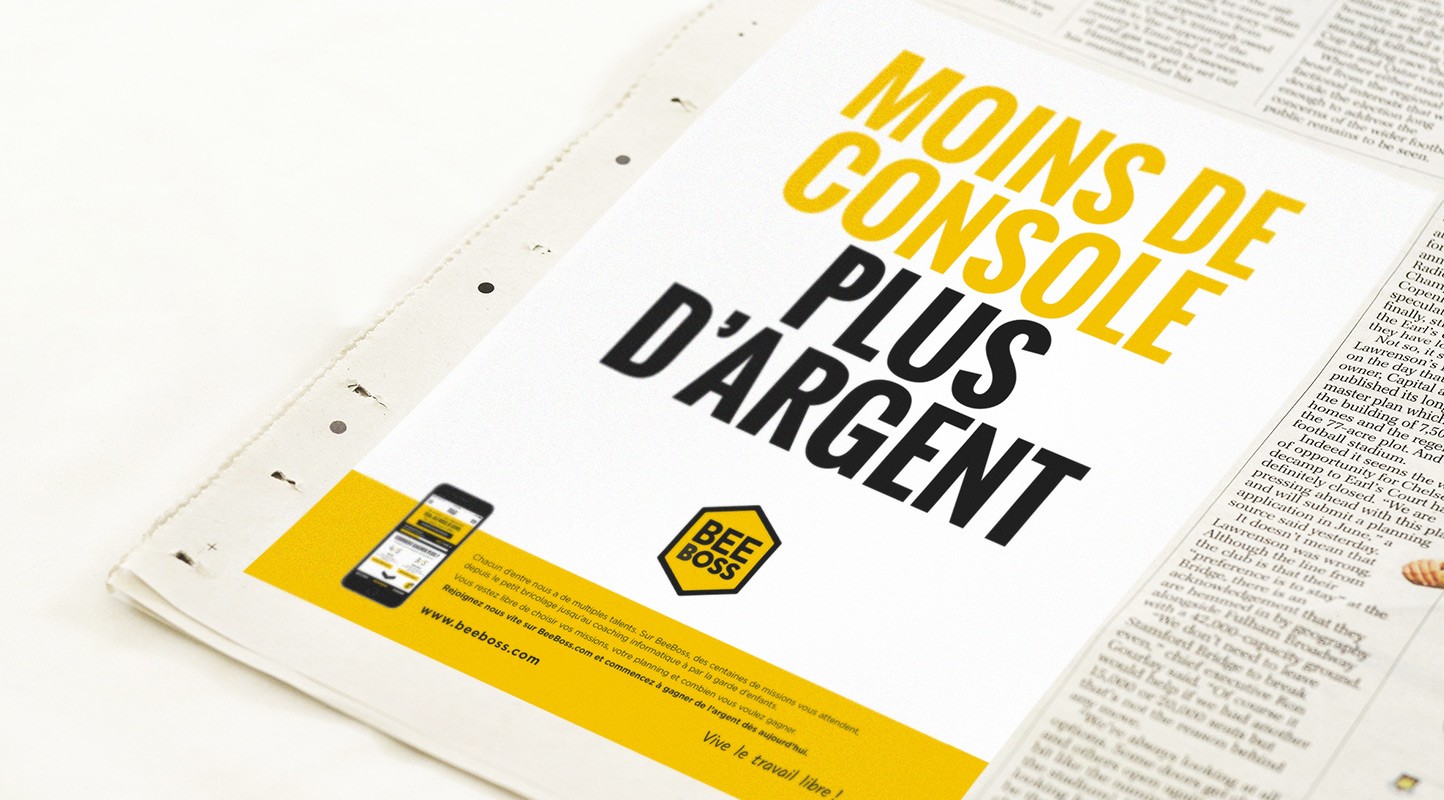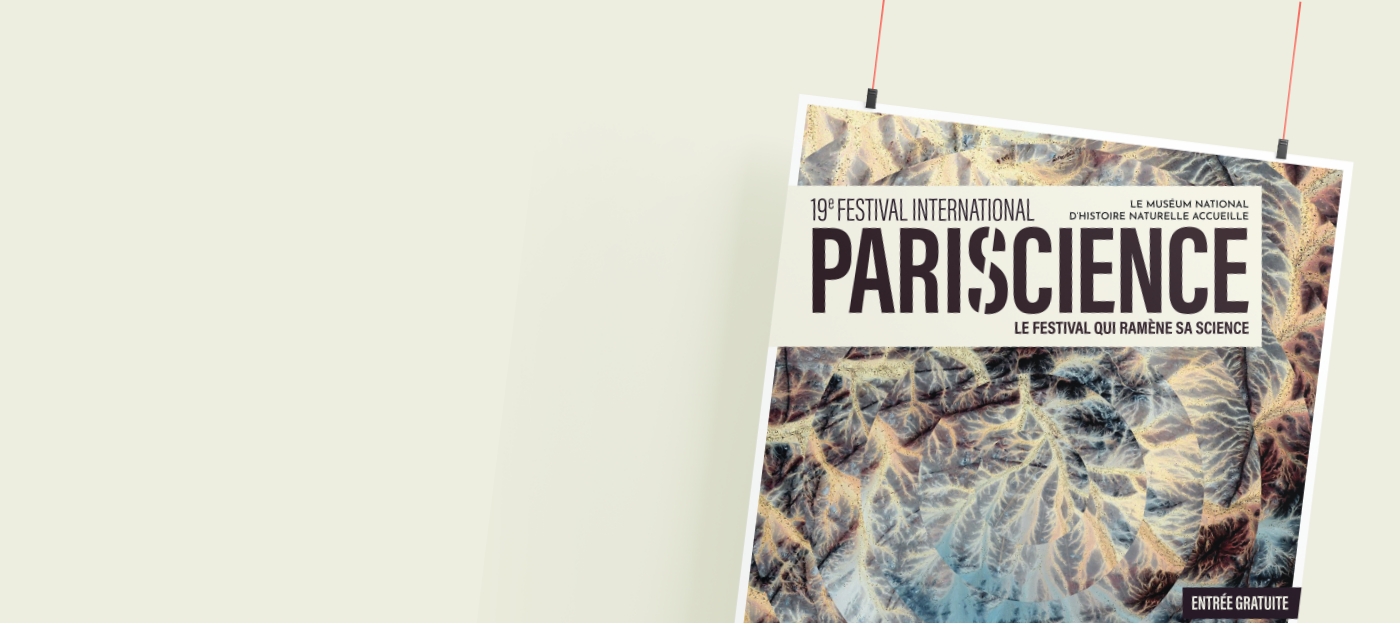 Pariscience
Branding, Communication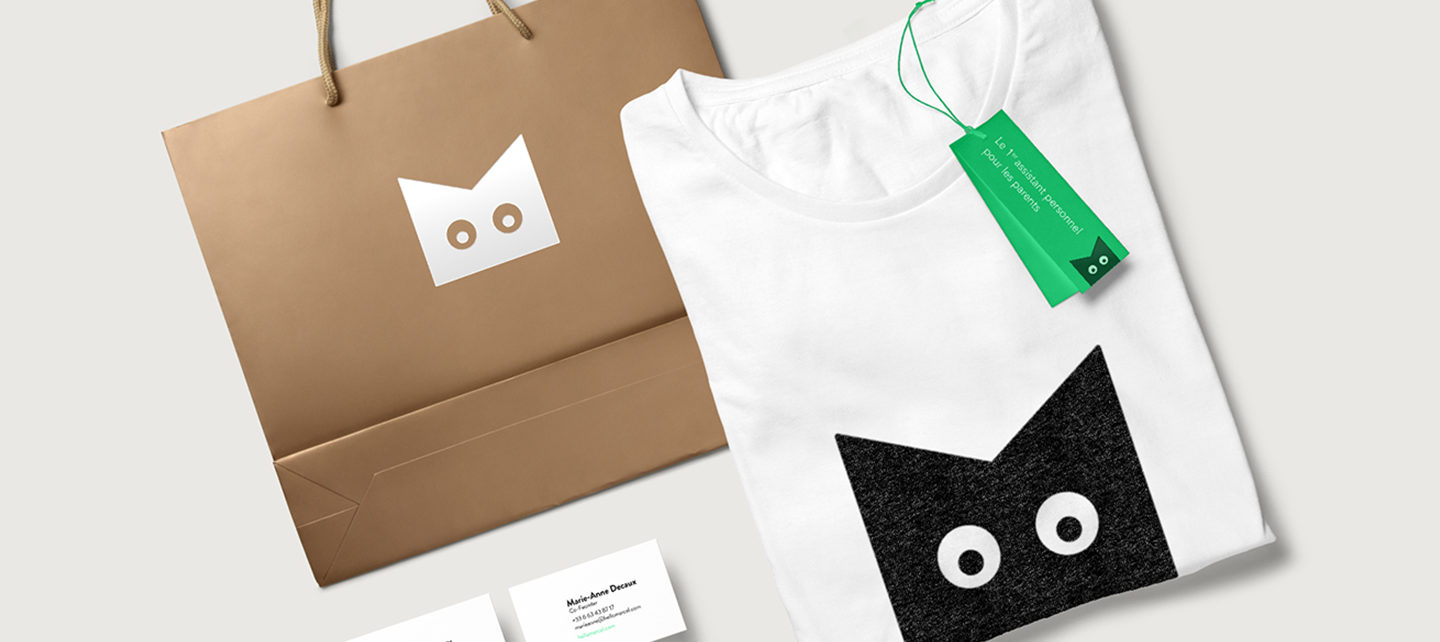 Hello Marcel
Strategy, Branding, Communication
Ensemble, en 5 jours, donnons un visage à votre projet !
Ensemble, en 5 jours, donnons un visage à votre projet !